Return Policy
Unfortunately sometimes a product may need to be returned. We regret these situations, but would like to make it as easy as possible to resolve any such situations and provide you with a replacement item or a refund without any hassles.
If for some reason a product does not perform to OEM specifications, you may return it for a full refund or exchange. We do require that all returned products contain no less than 75% of their original capacity (ink, toner or other).
Products are guaranteed based on type, as follows:
All original OEM products


30 days
Certain manufacturers may provide extended support and warranty. Please consult the manufacturer stated guarantee that came with the product.
Compatible and Remanufactured Ink Supplies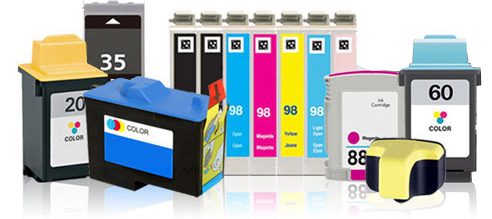 30 days
Please note: due to the specifics of ink supplies, this policy is strictly applied.
Compatible and Remanufactured toner, ribbons, etc. (excludes inkjet supplies)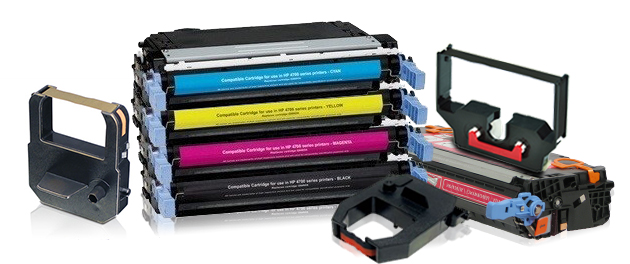 180 days
Please read carefully the following information, which contains important warranty and return information.
Before returning a product, please contact us and explain the problem for any possible solutions. If the issue cannot be resolved, you will be provided with RMA (Return Merchandise Authorization) number. Returns will only be accepted with an RMA number.
In case of mis-ordered items need to be returned, they must be in their original packaging and unopened, and a 20% restocking fee will be charged. Opened items may not be accepted.
When shipping an item back to us, please include the following:
• a copy of your invoice or your order confirmation, showing the exact order number.
• if returning wrong item, the original, unopened box with all the wrappings and seals.
• if returning defective item, the original box and all packing materials. Please do not return any defective products in some other product box. These will not be accepted.
• a written explanation on the RMA form detailing why you are returning or exchanging the product.
• place the item back in its original retail box then place into a separate shipping box. Write the RMA number on the shipping box to expedite the return process.
• please ship your product via the delivery service that was advised to you when you are issued an RMA number. This will help us expedite the process and help ensure that you receive a new product or proper credit as soon as possible.

All returned products must contain no less than 75% of their original ink or toner capacity. Remaining capacity is determined by weight analysis.
When installing cartridges, please remove protective tape carefully! We do not assume responsibility to damage of the print-head or circuitry assembly due to improper handling.
Damaged or defective items
If the item appears to have obvious damage by the Shipping Company, immediately tell the driver you do not want to receive this package or call the shipping company to submit a damaged shipment claim.
TO FILE A DAMAGE CLAIM WITH UPS: https://wwwapps.ups.com/webClaims/create
TO FILE A CLAIM WITH USPS: https://www.usps.com/ship/file-insurance-claims.htm
TO FILE A CLAIM WITH FEDEX: http://www.fedex.com/us/fcl/pckgenvlp/online-claims/index.html

If your item is damaged in any way not related to shipping, your item will be accepted for return either through store credit or a full refund. We will only send out a new item upon receiving the damaged item, therefore we ask that you notify us immediately after noticing the damage and return your defective product as soon as possible. If you need a replacement product quickly we will ship a product to you as a new order and charge your credit card accordingly. Upon receipt of the defective product you will receive a credit to your credit card account.
Who pays for return shipping?
Our policy is pretty simple in this regard. If the fault is ours (i.e. we sent you the wrong item) we will then cover the return shipping cost. However if the customer ordered the wrong items or no longer needs those products due to some equipment failure the customer pays to return the product to our warehouse. For further assistance please contact us.
Packaging Errors
If you have received the wrong item please notify our customer service immediately and we will assist you with the exchange process and to which affiliated warehouse the items must be returned.